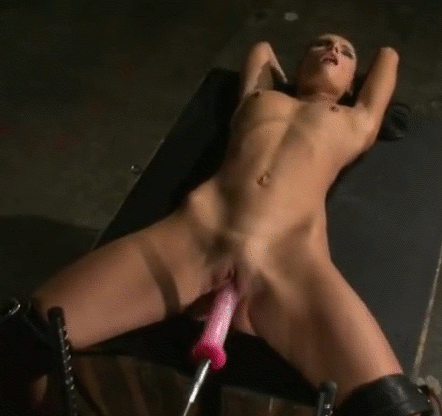 The Wedding & Honeymoon
Two years later we were getting married. It was Friday night after the rehearsal dinner at the hotel. Jean and I were getting ready to leave.
Jim grabs my arm and says, "Hold up, let's you and I have drink."
Jean gives me a kiss and takes off with her mom. Jean's dad and I head into the nightclub. I'm wondering, "Now what."
We sat at the bar and Jim orders two glasses of twenty-five year old scotch, neat. Clinking our glasses, Jim makes a toast to the women in our lives. "You know you're screwed."
"How's that?" I asked.
"It's obvious to both Deb and I that you have been in love with Jean for a while."
"From almost when we first met," I replied.
"Jean has been in love with you for just as long"
"How am I screwed though?"
"If Jean is anything like her mom, and you and I both know she is, then you're in for a roller coaster of a marriage."
"Don't think I'd want it any other way."
We started to head out and Jim puts his hand on my back. "Remember that weekend a couple months after you two met, when Deb called and asked you out to dinner?"
"Yeah," I answered.
"Deb knew Jean was there with you the whole time." Then chuckling, as he walks away, he says, "You were set up!"
…
I stood at the front of the church waiting for my bride. I wasn't nervous at all. I knew this was the women for me. Before I knew it the minister was asking, "Who gives this woman away?"
Jim answered, "Her mother and I." He placed Jean's hand in mine and mouths to me with a grin, "Good luck." Quietly laughing to himself he took his seat next to his wife, Deb.
The minister said, "I pronounce you man and wife; you may now kiss your bride." As we kissed Jean whispered to me, "I'm wearing crotchless panties."
I whispered back, "I'm commando." Holding hands and laughing, we walked down the aisle and out of the church.
After all the picture crap, we got into the limo to go to the reception. It was about a thirty minute drive. As soon as we were in our seats, we were making out like two high school kids. I pulled the top her of gown down. She was wearing one of her half cup bras. I spent a while kissing and sucking on her nipples and massaging her glorious tits. Jean reached down and unzipped my pants pulling out my hard cock. She starts stroking my shaft and teasing me, running her fingernail along the ridge of my cockhead and massaging my balls. Finally, she lifts the bottom of her dress and facing me, she sits down on my lap. My cock slides into her wet pussy. She rocks her hips back and forth, lifting herself up and down on my cock. She tells me, "This is my cock now. I legally own it and I'm going to fuck it anytime I want."
Bucking my hips up into her, I started stabbing into her as hard as I could. After a few minutes, I started moaning, "Take my cum." While she squeezed my cock with her pussy I came in her. Shaking, she came all over me.
…
We had a wonderful time at our reception with friends and family. Rhonda was a casual friend from the local watering hole I hung out at sometimes. I was surprised to see her. She greeted us with a hug and gave Jean a kiss. She told us she knew we were meant for each other. Jean introduced her as one of her mother's closest friends. Now I was totally confused.
I got Rhonda alone a little while later. I asked her how long she had known Jean's family.
She laughs and tells me, "Deb and I have been friends since college. I've known Jean since she was born. Who do you think gave them your number for the kitchen."
As I'm still trying to make sense of this isvecbahis she continued, "I told Deb all about you when I gave her your number. We set up the blind date. You two are the most oversexed people I've ever met. You're perfect together. You think the kitchen remodel right before her cousin's wedding was a coincidence?"
I was dumbfounded. She gave me a kiss and walked away laughing.
Soon it was time toss Jean's garter to the bachelors. I knelt in front of her and begun to run my hands up her leg. As my hands reached just above her knee I found I couldn't feel the garter. She lifted the bottom of the dress over my head and spread her legs open. There were lots of catcalls and hoots from our friends while my head was under her dress. The garter is all the way up her thigh right next to her pussy. Her lips were wet and open with my dried cum on the outside and crusted on the garter. Reaching up to pull the garter off I slipped one of my fingers in her and gave her a quick couple of strokes.
I felt her body quiver a little bit. I pulled my head out my under her dress and whispered, "You are so fucking naughty!"
Grinning she says, "I know."
I wonder if whoever caught the garter knew what was on it.
…
We went to one of those honeymoon couple resorts in the mountains for a week. It was a private cabin with a round bed, heart shaped tub, private pool, and a fireplace. We met another couple, Bill and Patti, and really clicked with them. We ate some meals together and even a nightclub. Bill could be described as average, about 5'10", and Patti was voluptuous with a lot of curves; very sexy.
One day while at the resort pool hanging out and drinking some wine, the resort announced a newlywed game. We signed up as did Bill and Patti. There were six couples competing. One of the challenges had the men standing in a line and the women wearing blindfolds had to guess who their husband was by feeling their legs. While the first girl was going down the line of men feeling the legs of each man, Jean and Patti were sitting across from us giggling. She guessed wrong. The next two girls went and one got it right.
Next was Patti's turn, and she was slowly running her hands up their legs to the bottom of their swimsuits. I looked down the line and saw some tents forming. When she got to me I looked down at some very ample cleavage in a low cut swimsuit. I guessed about a D cup. I later found out they are double D. Patti gently runs her hands up and down my legs moving all the way to the bottom of my swim suit. She pushing up bottom edge a bit a few times. Now I'm getting hard and thinking, "Holy shit, I'm standing next to her husband Bill." He has a look of pride on his face. She goes on to the next guy and when she finished had guessed the wrong guy.
Follow Patti was Jean. She gets up and slowly walks over to the end of the line. Jean kneels in front of the first guy and runs her hands up to the bottom of his bathing suit a few times.
"Hmmm… No," she says.
She goes onto the next two guys in line and repeats this, both times announcing, no. Jean kneels in front of Bill and gently runs her fingers up and down his legs touching bottom of his bathing suit.
"Hmmm… Maybe."
She strokes her hands up the inside of his legs a few times and then her hand goes all the way up and brushes against his cock.
"No, not him."
Jean is now kneeling in front of me with her hands running up and down my legs.
"Hmmm…"
She runs her fingers up my inner leg all the way and rubs against my cock.
"This is mine!" she announces.
She stands up, takes off her blindfold, isveçbahis giriş kisses me, and walks back to where Patti was sitting. The entire trip back to her seat her barely covered bikini ass sways.
The last guy in line looked disappointed when she skipped him. Looking down the line the other direction there were bulges in every bathing suit. The host stammered a bit. He didn't know what to say. I don't even really remember the last girl taking her turn.
When it was over, Bill and I sat down with our wives and had a good laugh. We received a lot of dirty looks from the other wives.
…
Jean and I almost ran back our cabin. Once we were in the door, we were tearing the others bathing suit off.
Pushing her back on the bed I told her, "You are such a nasty little slut, teasing everyone. Grabbing Bills cock!"
"I'm such a naughty slut, punish me."
I turned her over and smacked her ass cheeks about 3-4 times until they were pink. Grabbing her hips, I pulled her to knees and aimed my cock at her dripping wet pussy. I stabbed into her wet folds and after a couple strokes I was buried in her. Her body shook with a small orgasm.
I held her, "This is my cunt. I own it!"
"Oh god, punish me. Make me yours!" she screamed.
Holding her hips and lifting her, I was fucking her as hard as I could. I pulled her back and slammed forward at the same time, sinking my cock all the way every time. After a few minutes, Jean threw her head from side to side.
"Fuck, fuck, fuck meeee," she squealed.
I pulled her back and with one last hard thrust groaned as I climaxed deep in her.
"Give me your cum. Fill your cunt with your cum!" she screams and squirted all over my cock.
We collapsed on the bed and laid there resting for a while.
Jean says, "Wow. That was intense. My pussy hurts a little, but it's a good hurt."
"Sorry, I got so turned on watching you tease everyone today. You're such a cock tease."
"Yeah, but I'm your cock tease."
…
We walked in the restaurant for dinner later that evening. Bill stands up and calls us over to their table.
Jean says to Patti, "Oh my god, that was so exciting this afternoon."
They started laughing. We had a good time eating dinner and later at the nightclub with Bill and Patti. Before we left at the end of the week, we had exchanged phone numbers and promised to keep in touch.
…
Almost a month later we decided to invite Bill and Patti up to our place for the weekend. We called and made plans for them to come in a couple of weeks.
They arrived about 7 p.m. on Friday evening. It was about a two and half hour drive to our place from theirs. We decided to go to a local Italian restaurant, had pizza and beer. It was a great time talking, joking around, and laughing with them. It was like we were old friends.
Saturday morning, we got up and decided to do some of the local tourist stuff. When we got back our apt, we all showered and changed to go out. Patti was wearing a button up blouse. The blouse left the top couple of buttons open and I could see a nice amount of cleavage. We went out for a nice dinner, followed by some nightclubs for some dancing.
When we got to the nightclub, we found a table close to the dance floor. After a few rounds of drinks, we were all up dancing having a good time.
While Jean and I were dancing to a slow song, Bill taps me on the shoulder to exchange partners.
"Ok, why not," I thought.
First thing I noticed when Patti melted into my arms was that a few more buttons were undone on her blouse showing off a lot more of isveçbahis yeni giriş her impressive tits. After a few minutes dancing with Patti, she pulled me closer wanting to grind. The next song was a fast one and we stayed on the dance floor.
When another slow song started, I'm thinking, "Ok, you want to grind. I'll show you."
I pulled Patti close to me, moved my leg between hers, and placed my hand on the top of her ass. I started to move to the beat of the music. I looking over at Jean and Bill. They were dancing very close, swaying to the music.
Next song was semi-fast. I kept hold of Patti's ass and started moving to the faster beat. My hips rotated and rolled forward, pulling her upper body away from me. We were connected at the crotch. My leg pushing against her with my cock poking into her stomach. Patti quivered and a low moan emerged from her throat.
Pulling back, she grabs my hand, "I need to sit down."
She led me back to our table. We sat at the table enjoying our drinks and cooling off a bit. Patti fanned herself.
"Thank you. That was a pretty intense dance, and uh, quite an impressive package you have there," she said.
I was shocked for a moment at her candor, "Thanks. Your package is quite impressive also."
Looking around I spotted Jean and Bill on the other side of the dance floor. Jean's back was to Bill and she was shaking her ass against his crotch. I got hard watching her.
When we got back to our apartment Jean and I couldn't get in the bedroom fast enough. We were tearing the each other's clothes off. Jean pushed me onto the bed.
"Oh my god, I'm so fucking horny! Fuck me," she demanded.
She straddles me and held my cock in her hand. She is dripping wet and slowly lowered herself down onto me. Within a few strokes I'm buried balls deep inside her. Jean lifts herself up and drops onto my cock. I'm lifting with my hips and fucking her as hard as I can. Our bodies make that smacking sound when we collide. Jean moans quietly. I'm grunting as I fuck her hard. We're trying to be quiet with Bill and Patti in the next room. Jean's body shakes. I buried in her and climaxing. She bites my shoulder trying to muffle her own orgasm. After calming down a bit, we both fell asleep.
Later that night I got up to use the bathroom. Bill and Patti were sleeping on our fold out couch. We only had a single bedroom apartment at the time. I looked down the short hallway to see Bill laying on his back. Patti is riding him like a bucking bronco at the rodeo. Her impressive tits were bouncing up and down. Bill reaches up and grabs her tits. He pinches her nipples.
I stood in the hallway watching them idly stroking my cock. Patti looks over at me and winks. She continues riding Bill and squatting down, buries herself on his cock and climaxes.
Oh shit!, she knew I was watching.
I went back to bed and eventually fell asleep wondering about tonight. When I woke up everyone else was still asleep. I went into the kitchen to make coffee. I glanced into our living room and saw Patti lying on her back. The covers had come off of her during the night sometime, and her tits were on display in all their impressive glory.
Sneaking up behind me, Jean reaches around me and her hand goes into my shorts. She starts to stroke my cock and whispers in my ear, "Enjoying the view?"
"Hmmm. Yeah." I replied.
"She does have an impressive set of tits," Jean whispers and continues stroking me.
Jean gives me that evil grin of hers as she moves away. Moving around the kitchen, we were making noise to 'accidentally' wake them up. After we had brunch, we all showered, dressed and went to a local art festival. Patti seemed to spend a lot of time walking with me and Bill walked with Jean. Later that afternoon, it was time for them to head home and we made plans to visit them in a couple months.