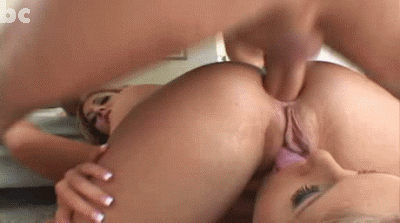 I could feel the sleeping vibrator inside me, rubbing against my G-Spot as I boarded the bus. I beeped my pass on the reader, and scanned the bus for Ryoko, who had already boarded. She was by herself in the back of the bus, her hand in the pocket of her jacket where the remote was hidden. With her other hand, she patted the seat next to her, beckoning me to sit down. I blushed as I made my way to the back of the bus, keenly aware of the rapidly cooling wet patch between my thighs, and grateful for the brief relief from the vibrator's pulsing.
The bus started moving before I could sit down, and I sort of fell into my seat beside Ryoko. I gasped as I felt the cool wet spot pushed up against me, but it soon warmed to my temperature. I shifted my hips to adjust the position of the vibrator inside me, which idly pressed against my G-spot.
As we bumped along in the bus, I started feeling the pressure of the vibrator against my bladder. I looked at Ryoko, who was rocking with the motion of the bus, staring at her phone. I leaned into her.
"Ryoko, I…" I started, but a sudden sharp throbbing inside of me cut off my thought. Instinctively I grasped her thigh as my body convulsed with the sudden sensation wracking through me. Too late, I remembered by desperation to pee, and clenched up, but I was uncomfortably aware of the spreading warmth beneath my thighs. It may have been my imagination, but I swear I could hear splattering around the vibrating toy between my legs. I pressed a hand to my mouth to stifle a scream.
The vibrating slowed, but did not stop. I became aware of my clenched hand on Ryoko's thigh, knuckles white. I released my grasp, and settled into the new rhythm of the vibrator. I took advantage of the lull to analyze my surroundings. I immediately tucked my hand between my thighs to assess the damage.
Wet. Really wet. I pulled out my wet hand and looked at Ryoko accusingly. She glanced at my glistening fingers, and the subtlest of smirks crossed her lips before returning her attention to her phone.
Suddenly remembering that we weren't alone on the bus, I looked around to see if anyone else noticed the turmoil I was facing in the backseat. I could see the backs of 8 or so heads in front of me, bobbing along with the motion of the bus. Everyone was either wrapped in conversation, listening to music on their headphones, or asleep. I turned back to Ryoko.
"Ryoko, çankaya escort I don't know," said, pleadingly. My voice was breathy with the continued pleasure I was feeling between my legs, but I pressed on, "I don't know if this is a good idea, there…" I gasped as a bump pushed the vibrator into just the right spot. I collected myself. "… there are a lot of people around."
"Mmhmm." Ryoko replied, uncaring of my plight.
Chewing my lip, I decided the torture was unlikely to stop. Gingerly, I adjusted by thighs on the seat. Remembering my skirt, I pulled up the back, hopefully above "water level." The wetness could be easy to conceal in my black leggings, but would be a bit more obvious in my red and green pleated skirt.
As much as I feigned annoyance with Ryoko, the sensation was incredible. My heart had not stopped racing since the bus stop, and the thrill of discovery was almost too much to bear. I found it difficult not to reach a hand between my legs and rub myself to orgasm in the back of the bus. Secretly, I longed for the vibrator to return to full power.
Before long, my secret wish was granted.
The vibrator suddenly changed settings inside me, and I jumped with surprise. It began a slow and steady pulse, building and building in intensity then stopping completely, and starting again. I moaned loudly before I could stop myself, and Ryoko shot a sharply turned her head to me. My hand shot to my mouth to stifle any further outbursts, and I sat back in my wet set, bracing for this new rhythm.
The intensity remained the same for a short while, but before long I saw Ryoko's hand rummaging in her pockets, and the intensity started to build. My breathing quickened, and I could feel the heat on my cheeks as the vibrator pulsed and pulsed inside me. The feeling was already overwhelming, but the vibration continued intensifying.
In my stomach, I could feel the orgasm building. Tingles shot out from my chest to my extremities, and my toes curled in my boots. I leaned against Ryoko, breathing heavily, and she warmly supported me. I turned my lips to her ear, and told her what was coming.
"I'm going to cum," I breathed into her ear. "You're… you're making me cum. I… " I'm not sure what I was about to say, but it didn't matter. For the next 15 seconds, or minutes, or years, I was completely wrapped in pleasure, lost to the world as cebeci escort waves of ecstasy shot out from my core and spread to every part of my body. I could feel Ryoko's warm body pressed to mine, noticed her hand creep between my legs, and I spread my thighs to grant her admittance. She pushed her warm fingers against my lips, pushing against the vibrator, moving up to my clit and renewing my already overwhelming pressure.
I could not tell you how long the orgasm lasted, but after a while, Ryoko pulled her hand out from between my legs. I could see that it was wet with my pleasure, and she slowly, subtly drew her hand up her body to her mouth to taste me on her fingers. My head felt light, and my scalp was tingling from pleasure, but I finally regained control of my breathing and tried to compose myself.
However, the vibrating only slowed, but did not stop. Ryoko moved her moistened hand back to her pocket, and with a shock I felt the vibration setting change inside me yet again.
This time, the vibrator was buzzing with a constant thrum inside me. I had been blissfully unaware of the pressure in my bladder, but the strong vibration reminded me of my desperate need. I clenched everything I had.
I needingly looked at Ryoko. I didn't realize that I had tears in my eyes, but suddenly felt one stream down my cheek.
"Ryoko, please," I gasped. "Please, I can't… I can't."
Ryoko looked up at me slowly, but did not relent. After a long moment, she reached up and pulled the "stop request" cord. I buried my face into her scarf on her shoulder, pleading with my bladder to hold on.
The bus slowed to a stop, and Ryoko stood and made for the rear exit. I shakily made my way to my feet and followed her. I felt dripping on the inside of my thighs, and the cold air cooling my wet butt. I adjusted my skirt, hoping to cover the wet patch, and stepped off the bus into the cold air.
A gust of wind brushed past my face, and combined with the steady thrum of vibration inside me, I felt a strong twinge between my legs, and a warm spurt freshly darkened my leggings beneath my skirt.
Panicked, I grabbed Ryoko's shoulder, gasping in a whisper, "I can't… Ryoko please…"
She guided me along the street, and turned down a narrow alleyway between two buildings, and then down another alleyway running behind them. She walked behind a green dumpster, çubuk escort looking up and down the deserted alleyway, and turned to look at my suffering.
"You can do it here." She said flatly.
"I… what?" I stammered, beyond comprehension.
"Do it. Here. Now." she uttered, and, reaching into her pocket, clicked on the vibrator.
My knees buckled with the force of the vibration inside me. Completely powerless against the sensation, I succumbed to the release.
My moist leggings soon ran hot from the front to the back as the vibrator splattered my wetness all around between my legs. I could hear it splattering on the pavement as it sprayed down my skirt, my leggings powerless to stop the flow pouring out of me. I felt a steady trickle trace a line down the inside of my right leg, then my left, warming my inner thighs and proceeding down my calves into my boots.
My knees gave way, and before I knew what was happening I was kneeling in the alleyway, streaming down my legs into an ever-growing puddle between my knees, Ryoko standing before me, standing guard but also mesmerized by the sight. Knowing there was nothing I could do, I allowed myself to completely release into my panties, and the stream strengthened as everything I had poured out of me. Clumsily I pulled up the edges of my skirt to keep them from getting splattered, but I could tell the edges were already moistened, so I let it fall, and lost myself in the pleasure of the release as the vibrator continued dully thrumming inside me.
As my flow began slowing, I reached a hand up my skirt and rubbed at the wetness between my thighs, rubbing the warm wet fabric against my lips and my clit, increasing my pleasure. Wetness dripped between my fingers as I rubbed, and the sensation proved to powerful for me to bear. I quickly descended into another orgasm, there in the alleyway behind the green dumpster, as I pushed the last of my bladder into my already soaked panties. I did my best to suppress a scream, but it was futile against the overwhelming pleasure.
My body shaked with spasms as I came down from my orgasm. I didn't even notice when the vibrator stopped, but my pussy still hummed with its memory. My hand between my legs was completely soaked. I pulled it out from under my skirt and examined the wetness, mesmerized. I looked up at Ryoko, whose hand had disappeared into her jeans, and judging by her face, she was coming down off of her own orgasm.
Shakily, I stood up, my feet squelching softly in my winter boots. Ryoko was panting gently, but composed herself.
"Come on," she said, withdrawing her hand from her waistband and idly wiping it on her thigh. "It's time to go home."